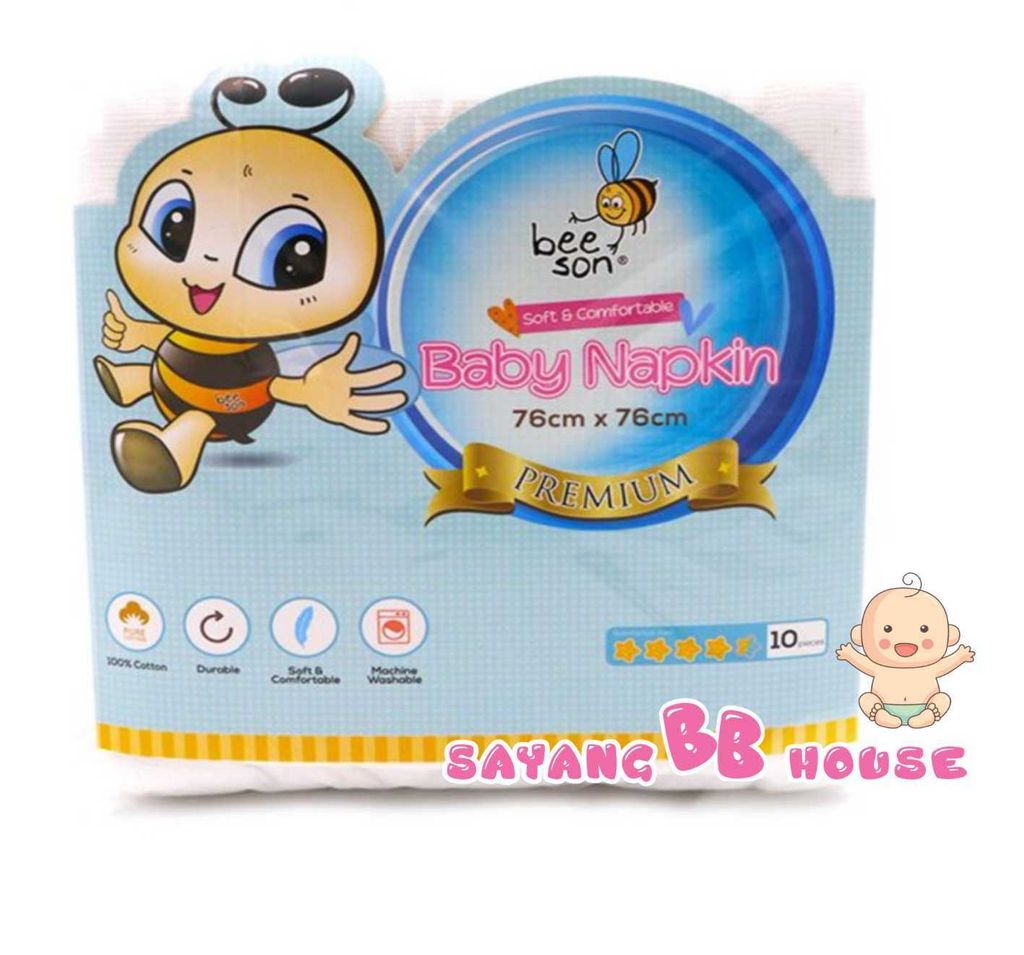 Bee Son Premium Baby Napkin (76x76cm) 10pcs
Beeson's baby napkin was designed for daily use gently cleaning for infant's face and bodies body.
Our napkin is made from 100% quality cotton which provide soft touch and gently wipe on your baby skin.
This premium napkin product comes with dimension 76 x 76 cm.
Each Pack comes with 10 pieces of quality napkin.
This product designed durable for repeatable daily use, and suitable for modern life styles machine washable. This package comes with 10 pieces of napkins.


Sayang BB House Online Store
No.36 Jalan BRP 6/13 Bukit Rahman Putra , Sungai Buloh
40160 , Selangor Malaysia
WhatsApp : 012-3965210

">