John Huney Golden Black Honey for 1yrs old above baby 530g / Raw Honey / Wild Honey / Pure Honey / Halal Certified / ISO Lab Certified
John Huney® is pure as it is directly obtained from the deep forest in Raub, Karak, Bentong, Bahau and other rainforests. It is raw and has not been processed thereby maintaining its natural nutrients and benefits. Processed Honey are usually treated with heat and fine high pressure filtering. Heating at 115°F will destroy the natural enzymes antioxidants, vitamins and aroma ! Wild and raw honey is rare these days as it requires extensive labor to search from natural bee hives in deep forests and caves. We strive hard to harvest pure,high-quality honey for you. You can definitely enjoy John Huney® with a piece of mind. John Huney® is tested by ISO Food Chemical Analysis Laboratory.
Commonly Asked Questions on John Huney® Raw & Wild Honey
(1) Why is it sweet when there's no sugar added? Honey contains glucose and fructose. These sugars are simplified sugar and different from the table sugar (sucrose). Honey's sugar can be easily absorbed by the body and does not induce a sudden surge in your body's glycaemic index. As part of the quality assurance of the products, we do send the harvested honey for lab testing to ensure it conforms to the Food Act 1985 and it is of high quality.
(2) Where do you get so much honey from the wild? We have a team that goes regularly into deep rain forest of Malaysia to locate the matured bee hives.The bees are fed with wild flowers nectar that are free from pesticides, chemical or added sugar. 3) Why is there a difference in terms of viscosity, aroma and color for every batches of John Huney® Raw & Wild Honey?
(4) Why are there sediments found in some bottles of John Huney® Raw & Wild Honey? John Huney® Raw & Wild Honey does not undergo high pressure filtration as this method will destroy all nutrients and enzymes that are beneficial for health. We only use simply filtration method to remove unwanted debris which has no beneficial values. The sediments are absolutely safe for consumption.
(5) Why are John Huney® range of products stored using glass bottles? Glass bottle is more stable and does not react chemically with honey. As such, you can rest assured that there is no plasticizer (from plastic containers) will go into the honey.
NOTES : (i)John Huney Raw & Wild Honey contains live beneficial enzymes that may form bubbles & gas. Bee enzyme is naturally present in honey and is beneficial for health. It may have a "pop" sound when you open the bottle. Do not shake the bottle and allow time for the bubbles to settle down before opening. (ii) Natural honey has the potential to crystallize. To avoid honey crystallization, please store honey at room temperature.
Sayang BB House Online Store
No.36 Jalan BRP 6/13 Bukit Rahman Putra , Sungai Buloh
40160 , Selangor Malaysia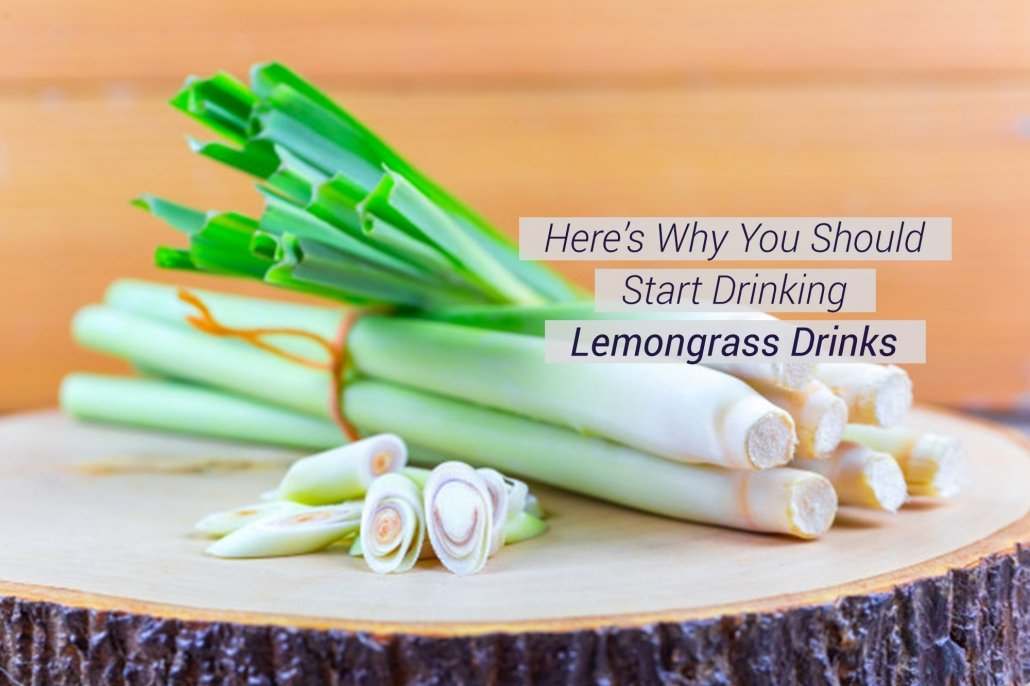 1. Great immunity booster
Lemongrass drinks are high in antioxidants that give your immune system a much-needed boost. It also helps to reduce water retention and remove toxins from your body. That's why it's such a great go-to detox drink!

2. Good for digestion
Citral is a natural component in lemongrass that is largely responsible for its antimicrobial qualities. It helps to soothe the stomach and aid digestion. In addition, it also helps to reduce bloating, indigestion, and constipation problems. So, have a cup of lemongrass drink after dinner every day if you want to enhance and improve your digestive system.

3. Soothes stomach disorders
Of course, it's not just digestion problems that can give you a tummy ache. Due to its antimicrobial and antibacterial properties, lemongrass is found to be effective against Helicobacter pylori and Escherichia coli bacteria infections. It's also a wonderful and soothing remedy for gastric ulcers, diarrhoea, nausea, and general stomach ache.

4. Increases metabolism
Lemongrass drinks are effective in accelerating digestion, and faster digestion means more calories being burnt. Besides, the polyphenols in lemongrass enhance the oxidation of fatty acids in the body, which helps burn fat even more. That's great news for people looking for a naturally slimming tea!
5. Lowers LDL cholesterol levels
Scientifically speaking, lemongrass also has anti-hyperlipidemic and anti-hypercholesterolemic properties. It means that it helps to maintain a healthy level of triglycerides (fatty acids) and reduces bad LDL cholesterol in our bloodstream.
6. Regulates high blood pressure
Lemongrass is rich in potassium, which stimulates regular blood circulation and effectively lowers blood pressure. Regularly drinking lemongrass drinks also limits the absorption of lipids and cholesterol into the bloodstream through the intestines.
7. Treats insomnia
Thanks to its sedative and hypnotic properties, lemongrass tea naturally calms your nerves and muscles into a more relaxed state. This way, you can sleep deeper and more peacefully at night for a longer period of time.
8. Reduces fever
Lemongrass has antipyretic and diaphoretic effects, which mean that it is a natural medication that reduces fever. Thus, it is commonly used in Ayurvedic medicine practices to cure fevers by including sweating and lowering body temperature.
9. Alleviates colds and the flu
If you've got the sniffles, a hot cup of lemongrass drink will help to ease nasal congestion and subsequently help you breathe better. Its antibacterial effects also mean that it can be used to treat the common cold, cough, and the flu.
10. Prevents iron deficiency
Owing to the abundance of iron and folates in its make-up, lemongrass drinks are powerful remedies for anaemic patients. It helps to keep haemoglobin levels at a healthy level and prevents other diseases related to iron deficiency.
11. Relieves menstrual pain
A great way to reduce the pain and discomfort during menstruation is by drinking warm lemongrass drinks. It provides quick and instant relief for cramps, numbness, nausea, fatigue, and hot flashes during the menstrual cycle.
12. Promotes healthy skin and strong hair
Lemongrass is a rich source of vitamins A and C. They are essential for maintaining blemish-free skin and a healthy head of hair. In addition to that, its antioxidant properties help to clear up oily breakouts and acne-prone skin. Lemongrass also has significant results on reducing pimples and eczema on the face, head, and scalp.
Customer comments
| Author/Date | Rating | Comment |
| --- | --- | --- |
">